50003: Pattern Carving Set
Create beautiful patterns and designs with this 3-piece Carving by Numbers Pattern carving tool set.
Simply match your numbered carving tools to the step-by-step guidance or create decorations and gifts of your own.
This collection of tools has been developed in cooperation with Record Power, a woodworking tool manufacturer with a heritage spanning back over 100 years.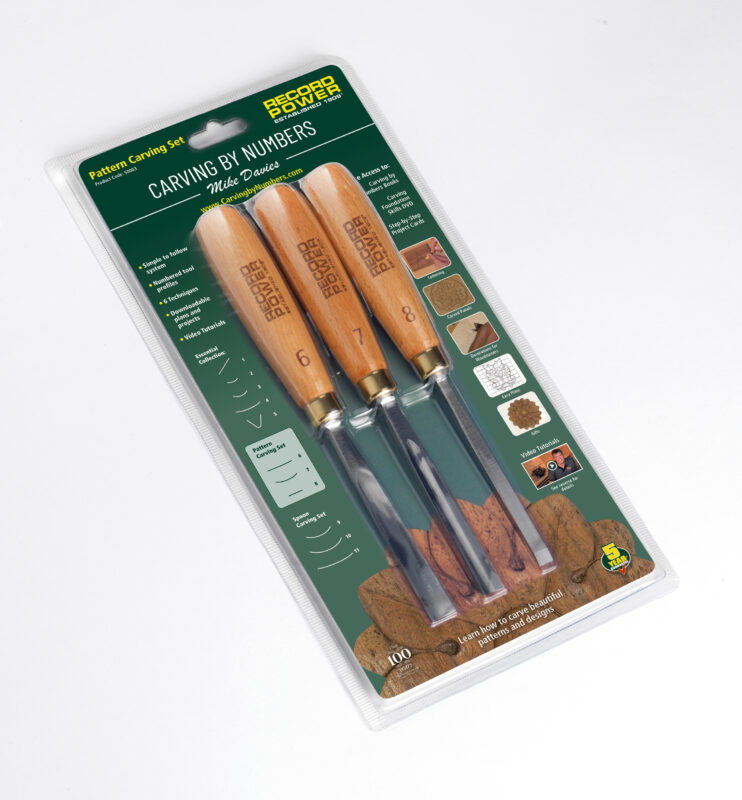 The Pattern Carving Set of 3 carving tool profiles can be used to create a broad selection of attractive patterns and designs.

You will also have online access to a growing educational resource including:
Woodcarving by Numbers Book
Foundation Skills DVD
Plans and Projects
Video Tutorials
Over 600 pattern and design ideas.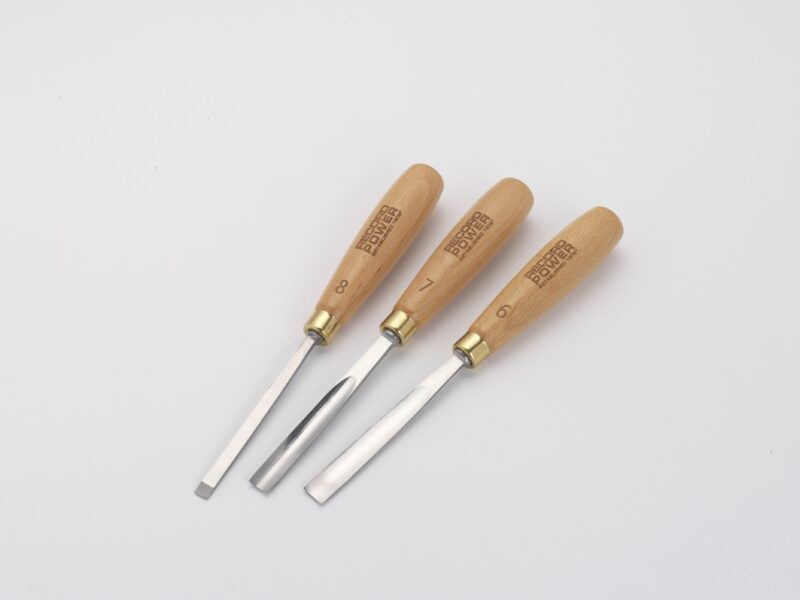 3 Chromium-vanadium alloy steel Carving tools, featuring the unique Carving by Numbers referencing system.
---

This range of carving tools have been manufactured by Record Power, as a companion range for the Carving by Numbers educational series, created by professional British woodcarver Mike Davies.
Record Power has a long and impressive history. Established in Sheffield, the heart of the UK's steel industry, and stretching back over 100 years. In addition to their UK-made products, Record Power work with carefully selected partners from across the globe to ensure they supply only the best quality products possible.
Although UK-based, Record Power products are exported to more than 30 countries worldwide.